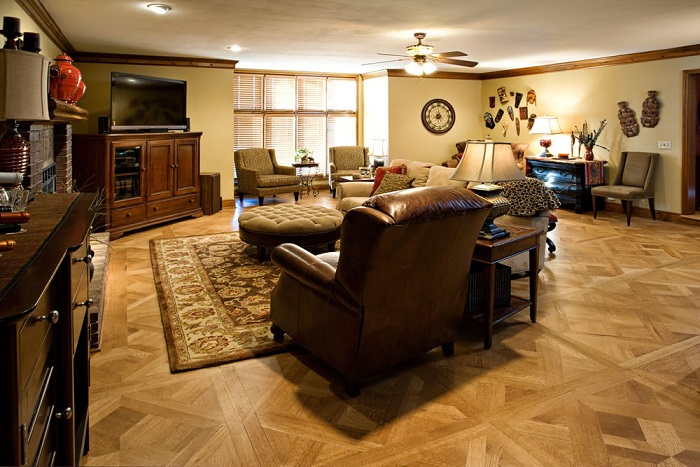 Panel Parquet Versailles

Detailed introduction:

Versaille is a design but is also available in a panel pattern. Versaille is a unique pattern and comes in many designs which we can manufacture to suit the client's design needs. This traditional European design is stunning when laid out with the modern square pattern to provide you with the look you desire.
Versailles floors consist of square panels with a diagonal mesh, framed with oak strips. Such floors are named after the unique castle and are famous, even today.

We also have it in many different border designs such as half block pattern or rope border design. Which really set off the design.
These panels come in a variety of different timbers: walnut, oak, wendge, mahogany, maple and ash. Lighter timbers can also be coloured with wood aging components according to the your requirements.